Our legal fees are reasonable and competitive, keeping in view of our firm's reputation and result-oriented services. We use our best efforts to achieve the desired outcomes for our clients; however, there are absolutely no guarantees for successful completion of your goals. Generally, a partial payment is due on signing the retainer agreement before any work starts. The balance is paid as per agreed arrangements. For immigration cases, most of the cases are undertaken on a flat-fee basis. For more complex and difficult cases, we charge an hourly fee, which is fully disclosed and agreed to by the clients before we start the work.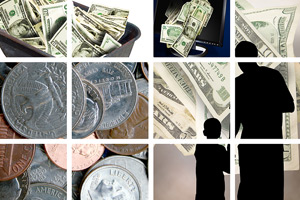 The fees payable to Department of Homeland Security or USCIS, or some outside agencies for credential evaluations, courier services, overnight mails or advertisement are clearly explained to our clients. These fees are in addition to the legal fees agreed to by the clients.
Please know that if our law firm is retained to prepare a PERM (labor certification request) application, the law requires that the attorney's fees in connection with the application and any advertising costs, and so forth must be paid directly by the employer only. There are no exceptions to this rule.
For your unique situation, please ask us in advance about the legal fees payable.
Consultations
If you need legal advice, please schedule a consultation, either telephonic or face to face with the attorney of the firm. Our professional fee for the initial consultation is $250 for a consultation of about 15-20 minutes. If consultation is beyond 20 minutes and within an hour, we will charge $600 If you like to consult us, please submit your information by visiting 'Contact Page' on our website, make the required payment online. Our paralegal staff will get back to you and confirm the appointment with you as per convenience of both parties.