IMMIGRATION OPTIONS FOR NURSES
Temporary Visas
TN STATUS (TRADE NAFTA WORK PERMITS – FOR CANADIAN AND MEXICAN CITIZENS ONLY.
Health care workers who are citizens of Canada and Mexico may enter the United States under TN-1 status to work. TN Classification is generally available to RNs, Physical Therapists/Physiotherapists, Occupational Therapists, and Medical Technologists, but not to licensed practical nurses, licensed vocational nurses, or speech language pathologists.

Registered nurses (RNs) may obtain TN status subject to the following conditions: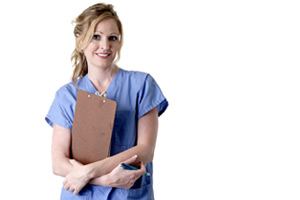 Valid U.S. state or Canadian provincial license for the occupation, or proof of eligibility for prospective licensure, if applicable.
Proof of citizenship.
Offer of employment from the U.S. employer
Possession of Visa screen certificate
Education and experience credentials
Payment of required fee
A nurse on TN should not have an intention of remaining permanently in the U.S.
H-1B Status
H-1B visa category for temporary workers in a "professional specialty occupation" is not available to RNs per se because most states allow nurses to take the licensing examination after completion of a two-year associate's degree. General staff RNs are not classifiable as H-1B. However, the following specialties would qualify for H-1B:
Advanced Practice Registered Nurses (APRNs) or Licensed Nurse Practitioners (LNPs) in the fields of acute care, adult care, critical care, family care, hospice and palliative care, neonatology, pediatric care, psychiatric and mental health care, women's health care;
Certified Registered Nurse – Anesthetists (CRNAs); and Certified Nurse-Midwives (CNMs);
Also senior nurse managers at the policy-setting level who are not providing direct patient care nor acting as direct supervisors typically qualify for H-1B classification.
Thus, H-1B visa status can be used for nursing jobs that require at least a four-year bachelor's degree.
Finally, physical and occupational therapists are both recognized as qualifying for H-1B classification. Physical therapists were previously required to have at least a bachelor's degree. Subsequently, master's degree became the industry standard. Now, efforts are seen to raise the standard to a new type of doctoral degree, the Doctor of Physical Therapy.
PERMANENT RESIDENCE
Registered nurses and physical therapists are the only two occupations explicitly exempted from the labor market test of permanent alien labor certification. These two positions have been designated as "Schedule A, Group I," these are the occupations for which the Department of Labor has acknowledged a chronic shortage of qualified U.S. workers.
For nurses present in the United States
Due to her presence in the U.S., she may take the RN licensing examination (known as National Council Licensure Examination for Registered Nurses or the "NCLEX-RN") in any state.
You can reach www. Ncsbn.org for more information on the examination.
The employer must submit an immigrant visa petition to applicable USCIS office. It is important that RN has passed either CGFNS exam or the NCLEX exam, or be in possession of a "full and unrestricted license" as a registered nurse in the state of intended employment.
RN and her family members may apply for adjustment of status to permanent residence and for EADs. A nurse need not be in possession of a Visa Screen certificate in order to apply for permanent residence. However, she cannot obtain permanent residence without being in possession of a Visa Screen certificate.
For nurses residing abroad
The registered nurse should be in possession of the followings:
A Registered Nurse license in her country;
A diploma from a nursing school in her own country;
A full and unrestricted license to practice professional nursing in the state of intended employment, or a certification issued by the Commission of Foreign Nursing Schools (CGFNS), or evidence that she has passed the NCLEX-RN licensing examination but cannot obtain a license because she lacks a social security number.
Some states require the foreign nurses pass the CGFNS examination before taking the state RN licensing (NCLEX) examination. However, the number of such states is on the decline. This is due to the fact that it is now possible to take the NCLEX abroad.
The employer to begin with submits an immigrant visa petition (I-140) to USCIS. The petition is accompanied by Labor Department Form ETA-9089, a posting notice, a prevailing wage determination and by other required documents along with the filing fee. If the petition is found approvable, USCIS mails the approved visa petition to the National Visa Center (NVC) in Portsmouth, New Hampshire. The nurse receives the fee bill. After fees are paid, the NVC forwards a packet to the nurse or her attorney, and a list of documents which must be submitted. The U.S. Consulate schedules an appointment for the nurse and her family for permanent residence.
IMPORTANT WEBSITE LINKS